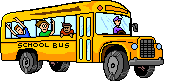 The parent/student is asked to provide........................
1. Proof of legal birth name and age (Ex. Birth Certificate or Adoption Record)
2. Social Security Number for identification and tracking purposes (Requested but NOT Required)
3. Proof of Immunization on a Tennessee School Entry Immunization Form.
4. Proof of Legal Custodial Guardian if parents are divorced.
5. Copy of a current physical, if the student is enrolling for the first time in a Tennessee school.
6. Two documents that verify proof of residence in the school zone for a Coffee County School.